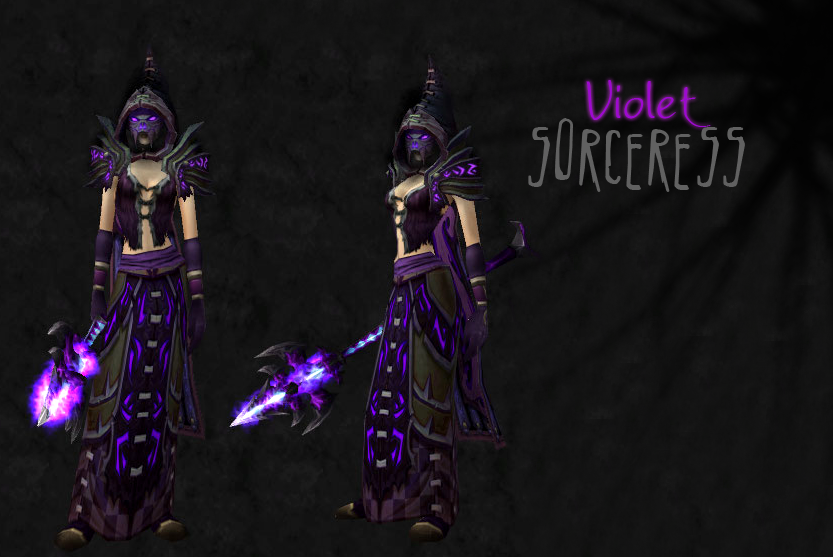 I make a lot of mail and plate sets so why not do a cloth one? I asked twitter what I should make and Dee over at
Dancing Runes
suggested I do a cloth set. Cloth has some beautiful robes, I decided, however to do a two piece and I think it turned out pretty well. Whenever I do a transmog I try not to use higher end pieces from current content, because I want my transmogs to be available to almost everyone. So let's get into how this set is made!
(you could probably substitute a lot of other boots since you can barely see them anyway)
We have 3 peices here which will probably be most difficult to get, which are the legs, helm and shoulders which are recolors of warlock tier 10. Everything else doesn't seem too bad and we even have some BoE's on here (though they are world drops which can still be very difficult to get). I hope you enjoy this set as much as I do. I'd really like to set this up on my priest because I love the deep colors and the rich bright and dark purples.