I was up really late into the morning, sitting in org. Finally I get up to go take a shower. I come back and sit down in my towel, drying my hair and just glance at the computer screen. HOLY FUCK IT'S THAT SUPER AWESOME MOUNT I SAW ON MMO CHAMPION A WHILE BACK OH GOD WHAT. So many people had them, my screen was all golden and lovely. I immediately type into guild chat "WHAT THE FUCK JUST HAPPENED AND WHERE DO I GET ONE?!!!" British tells me it's blizz store and our guild is all a buzz with people buying them. Here are some pictures of Org a little bit after the servers came back up: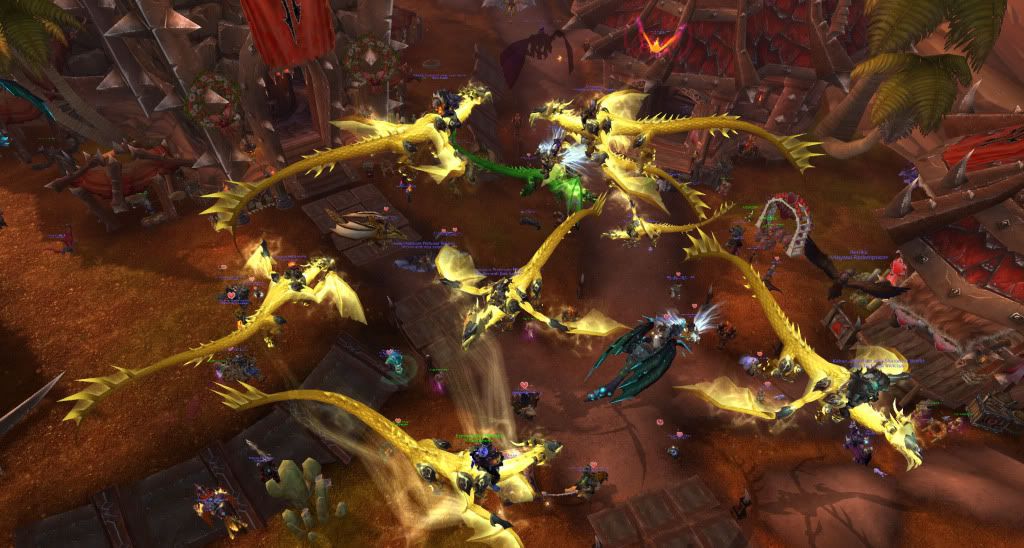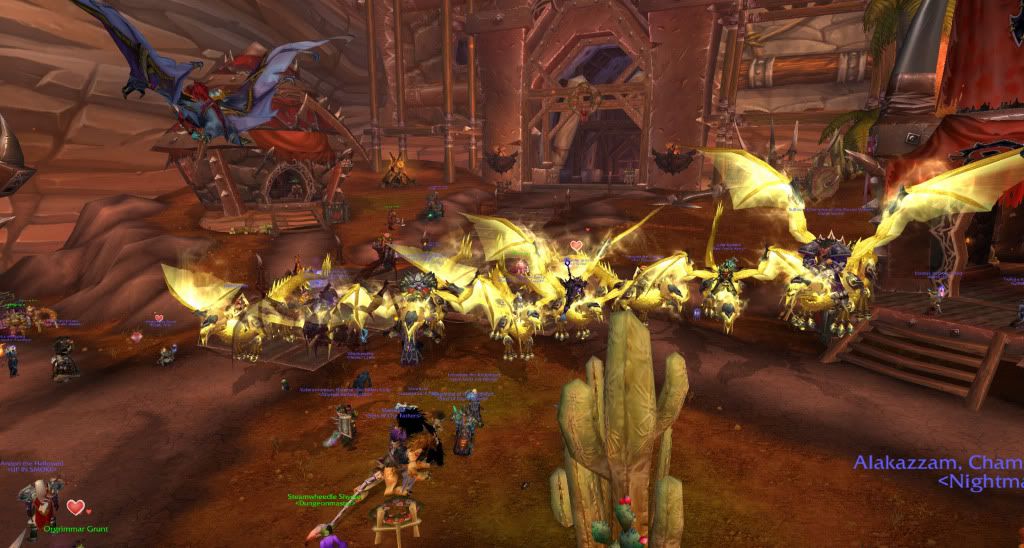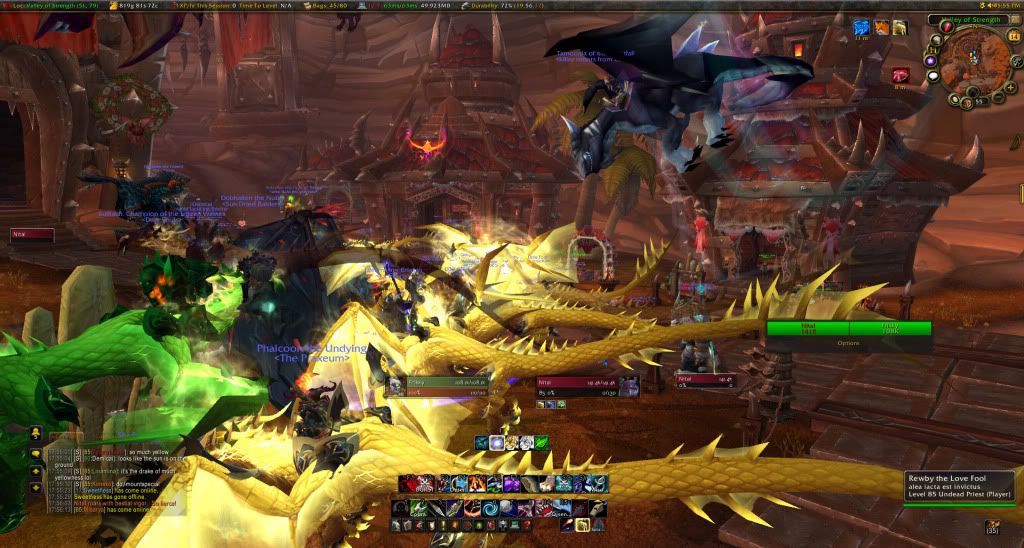 I have to say the mount is gorgeous. It's so nice to see a new model. I never bothered buying the other mount models because I didn't like the look. This one I HAD to have. It actually looks like they put time into this thing. I love the Chinese style serpent dragon too. Maybe in the future we'll get some re-skins. :)
It was also pretty funny in org watching people yell back and forth.
Some people going "It's a nice mount, too bad anyone can have it"
and "It's stupid, everyone has it now!"
or "after a week you wont even see it anymore"
people responding: "LOL UR JUST MAD CAUSE YOUR MOM DIDN'T BUY YOU ONE!"
and all the while British is in guild chat flipping shit going "THIS THING IS AWESOME, I DON'T CARE IF A MILLION OTHER PEOPLE HAVE IT, I WILL RIDE THIS FOREVER, I DON'T GIVE A SHIT, FUCK IT!..." Etc...Etc... Then we all got together for a lovely picture on our new bling bling dragon mounts.
Ahh, what a day.