Oh man. So, the other day I end up drinking. I wanted to kind of chill out, have a few, draw, enjoy the weekend. So I start drinking. Suddenly I'm pretty buzzed and I go on twitter, asking people for armories so I can draw terrible pictures of their characters.
After this I'm drawing a bunch for people, steadily taking shots and I'm not even close to stopping. So I get this brilliant idea that I should take this to the WoW general forums. I actually never made a thread on there before because holy shit those people can be mean....but I was unstoppable.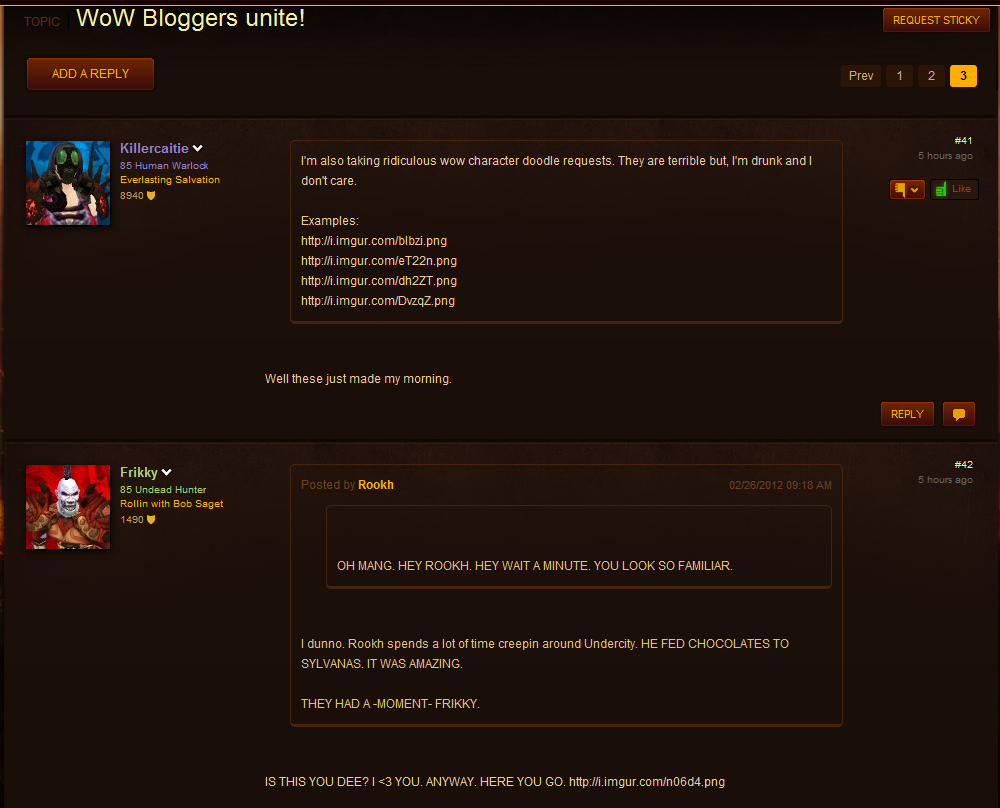 The thread ends up really funny and makes it to 3 pages. I returned later to see it was deleted, probably due to excessive cursing and going "HOLY SHIT I'M DRUNK I'M SORRY YOUR CHARACTER LOOKS RETARDED"
It was all really fun though, and funny, and I made some wonderfully bad pictures for people.
Good times. Good times. I do shit like that fairly often so. Just catch me on a weekend.
If I offended you I'm sorry. Oh wait NO I'M NOT.
LOVE YA.
p.s. HEY I ONLY MANAGED TO DRAW ONE HORDE??!?