Here I am, 2:26am saturday morning. Drinking vodka, staring at my screen. I am really trying to retain my excitement for cataclysm. The game is just BORING now. Guild is empty, I'm standing in Dalaran, bored off my tits. I figure "HEY. IM GONNA PVP. WOOO, HONOR POINTS FOREVERRRRRR!"
I queue. EYE OF THE STORM pops. "ALRIGHT, THIS IS MY FAVVVVVVV."
I am at that point in the night where I've drank so much that I feel AWESOME.
Whenever I play games when I'm at that perfect drunk I feel as though I kick so much ass that people might actually notice and think "Holy shit!, that person is INSANE" and I take notice, in my head I am unstoppable.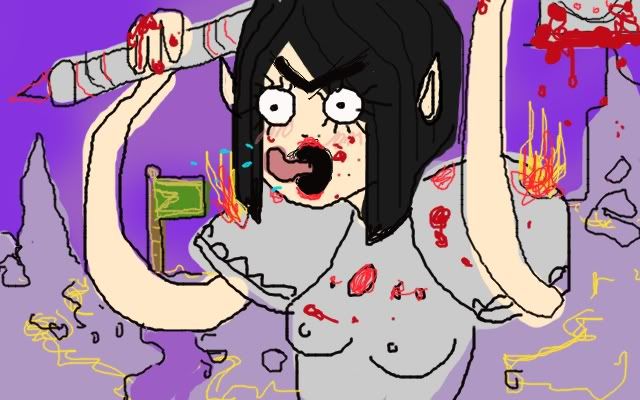 Then afterwards I often wonder if I just think this way because I had been drinking for hours before hand....what if...I'm really bad? What if I think I look like THAT but instead I look more along the lines of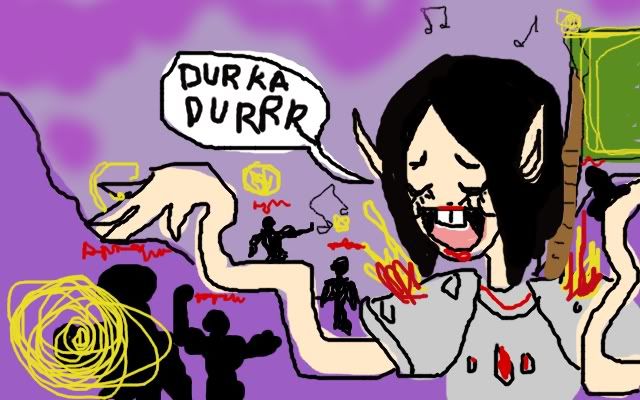 We win anyway. We're the horde, and as the winning tallies pop declaring our victory a teamate some where in the distance /yells "LOL FAGS"
GLORY!